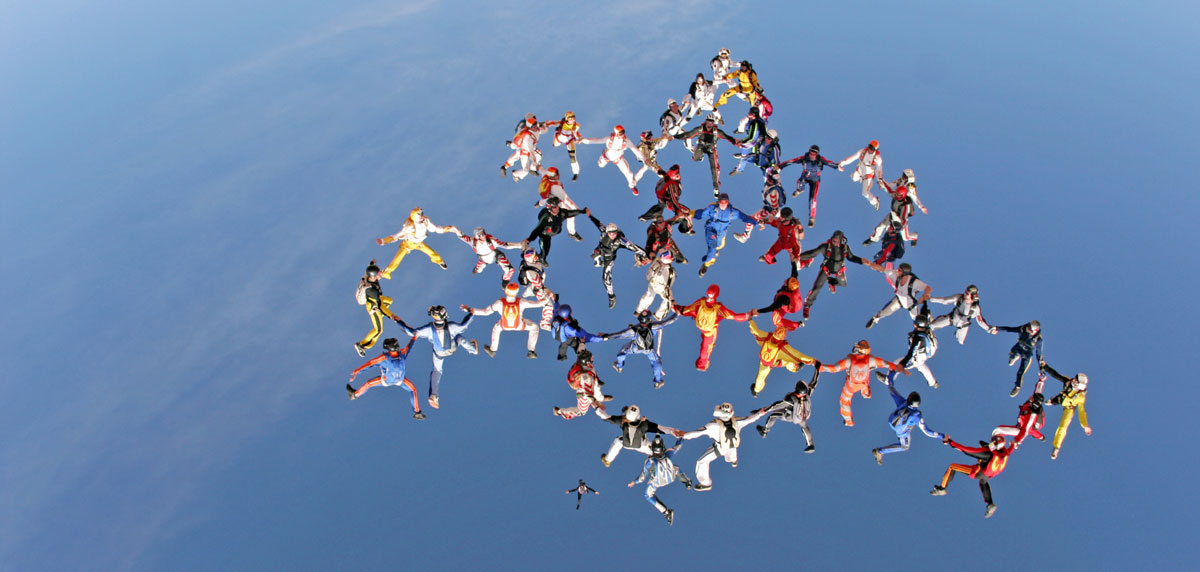 Being a creative freelancer is exciting. Not only do you have the independence and flexibility to make your own decisions, like what clients you have or what hours you work, but you get to do something FUN for a living! That's not to say freelancing isn't a lot of hard work- we all know that it is- but, at least for me, it's still extremely rewarding. Even on the worst possible days, the days with crushing deadlines and growing to-do lists and client demands and not enough sleep, I can still catch myself saying, "Wow, I can't believe I can do this for a living." Creative freelancing can be extremely fulfilling.
But it can also be extremely lonely. After all, we don't have a built-in support network of officemates and colleagues, we don't have a Creative Director or Art Director to turn to for advice, or other people to teach us new technologies, or an Account Manager to help deal with clients. This is why it is critical that a creative freelancer build up their own support network, or team, to help fill in these gaps.
Who is on your team?
A successful creative freelancer has two kinds of teams, both of which are important to your future success:
Your Advisory Board

This is your "board of directors," or people in complementary fields where you may have less experience. Think lawyers, CPAs, strategic coaches, or other business advisors. I'll let other people talk a little bit more on how to develop and nurture these connections, but just think of this team as the one you go to for practical business advice. It could be on a formal level (meaning you pay them for their services) or it could just be an informal relationship where you can ask each other questions- I'd recommend a mix of both.

Your Industry Peers

These are the people working in the creative field alongside you: fellow writers, developers, designers, photographers, videographers, marketers, talent, etc. These are the people with whom you can partner on larger jobs (like a designer partnering with a developer and a marketer on a website project) or cross-refer other client work. These are the ones you can ask questions about how to do something, or have them review or critique your work, or bounce ideas off of in a brainstorming session, or just have someone else around for support that knows what you are going through.
How do you build your team?
Advisory Board
Local Chamber of Commerce

If you have the time to and budget to invest, a local Chamber of Commerce can be a great place to meet your future advisory board. The advantage to this is that they will be in your area, and therefore available for in-person meetings if necessary. They will also be familiar with the particular business regulations, laws, and regulations unique to your region. I've had great success with my Chamber of Commerce both as a source of advisors as well as a source of clients, but every Chamber of Commerce is different, so visit yours to see if they are a good fit.

Specialized Business Networking Groups

In addition to groups within the Chamber of Commerce, many areas have other specialized networking groups, such as a BNI chapter or  other city-based networking group, or specific sub-groups like women- or minority-owned businesses. The advantages some of these groups can have over a Chamber of Commerce are connections to a larger regional or national network, and a more aggressive referral policy (meaning that the members are more interested in giving as well as receiving business). Many of these groups are also non-compete, which means that only one business from each industry can be a member of that chapter. However, there are often fees and a major time commitment associated with these groups, so be sure to visit a few as a guest and see if they are a match for you.

Referrals

Word-of-mouth is still king, so see if anyone you know has worked with someone who they would recommend. Bonus points if you can get referrals from people in your industry for advisors that have worked with creatives before!
Industry Peers
Local Meetup groups

Check Meetup.com to see if there are people in your area with similar interests. For example, Chicago has several active WordPress Meetups and a few great Graphic Design Meetups as well. A well-run meetup has several great things going for it: It's inexpensive (or free) to attend, it happens fairly regularly, it's often educational (many meetups feature local or regional experts, and they're a great place to cut your teeth for your own speaking experience), and it can be a great place both for business networking and for building lasting friendships. Don't see a meetup? Start your own!

Social Networks

Many social networks like LinkedIn, Facebook, and Google+ have groups you can join centered around specific topics, which is a great way to jump right in to the conversation and start making connections. As with any social network, the general rule of thumb is to be friendly, be helpful, and remember that it's not all about you. Want to connect more personally with some specific people? Though some social networks (Facebook and LinkedIn especially) are geared towards interacting with people you already know, you can also get to know people you haven't met yet. Twitter is especially great for this: follow a good mix of people you admire in the field and people you know in the field, and start joining in the conversation. As you get more involved, you'll find that those two categories start to overlap.

Local and Industry Events

Many cities play host to dozens of different groups and events in the creative and technology fields. Here in Chicago there are so many I am probably not even aware of them all. We just had Social Media Week, and are about to start Chicago Ideas Week. We've got several design groups like the AIGA putting on creative functions in the city, museums that hold events, hackerspaces and makerspaces and co-working spaces with hackathons and networking events and get-togethers, and smaller niche groups like SheSays. See what your city has to offer!

Conferences

If you love to travel and have a bit of a budget, there are creative conferences of all sizes all around the world for you to sink your teeth into. As a WordPress designer, I've fallen in love with WordCamps, which are inexpensive, locally run conferences with an amazingly helpful and welcoming attitude. As a freelancer and graphic designer, I can't say enough about the Creative Freelancer Conference, which I will be attending for the third time in May 2014. As a niche part of the HOW Design Live conference, I feel like this conference is the perfect size: large enough to get notable speakers and really feel that "big conference" energy, but small enough that you can still meet people and build a creative family.
How do you stay in touch with your team?
One of the most interesting parts about working as a freelancer today is the fact that both your clients and your team have the potential to be located anywhere in the world! While there are people far more qualified than I to talk about distributed teams in the formal sense, there are many tools available to stay in touch. These are some of the ones that I personally use:
Skype/Google+ Hangouts

I am a member of a WordPress Skype chat, affectionately named WPEagles (first rule of WPEagles, always talk about WPEagles), which is made up of developers, designers, marketers, and freelancers in the WordPress space. We all know each other, usually through meeting at various WordCamps, and it's the first place I go when I have a question, because someone is usually around to answer it.
I am also a member of the Designers Roundtable accountability group, which was born out of the Creative Freelancer conference. We use Google+ Hangouts for our monthly meetings where we discuss our creative businesses, present new topics, and nudge each other to stay on track with our goals. Several of us are also participating in a group business coaching session, which uses a similar format for our meetings.

Chat/Social Networks

Twitter has played a huge role in building my larger creative network. Not only can I follow people and be able to take advantage of all the great resources they share, but I've been able to nurture relationships with people who I have met at all these WordCamps, and I know that it's a fairly non-intrusive way to ask a quick question. For people who I know personally, I know that I can hit them up via Facebook chat. And again, those social network groups are great for asking a question to a slightly larger audience.

Email/Phone

I use these more for long-form content, or meetings where video chat isn't available or doesn't make sense. For many people, this is the primary way you'll be communicating, especially with your advisory board. And there's nothing wrong with that!

Letters, videos, postcards, cookies, and other creative touches

I've gotten handwritten letters and thank you notes, small holiday gifts, amusing mailers, e-newsletters, animated GIFs, and all kinds of interesting forms of communication from the people I stay in touch with. One of the best parts of being a professional creative is we get to be just that: creative!
Do you have a team? What sorts of people are on it? Do you have any other great ideas or resources not mentioned here?